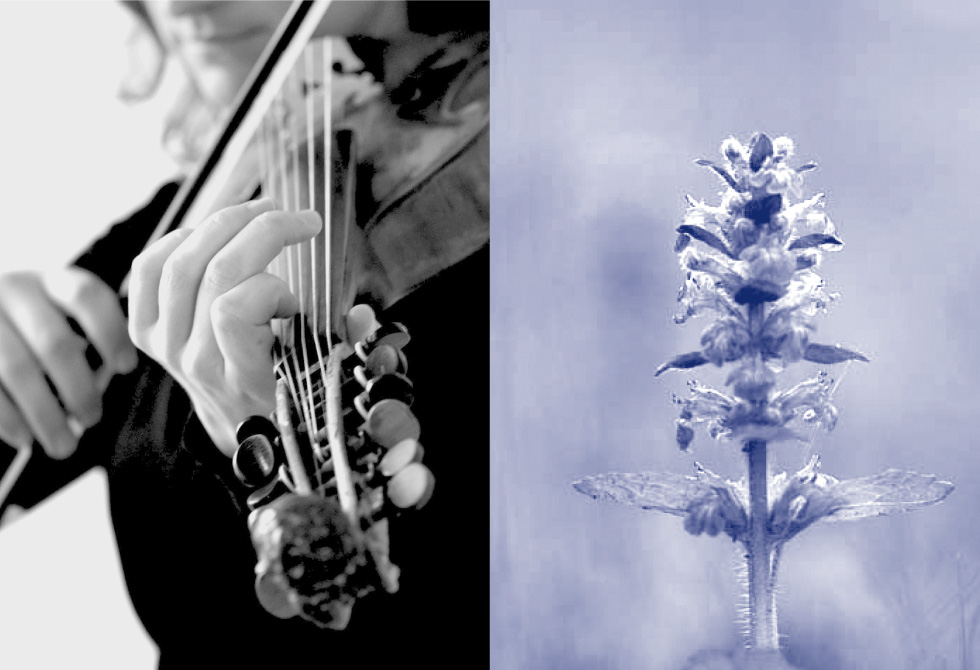 Conservatoires
Mechthild Karkow has been professor of baroque violin at the Felix Mendelssohn-Bartholdy University of Music and Theatre Leipzig since 2013. For more information about the university, its early music faculty and courses please visit www.hmt-leipzig.de.
Dates of evening recitals by members of Professor Mechthild Karkow's baroque violin/viola class and numerous concerts by the early music department can be found at www.hmt-leipzig.de/hmt/veranstaltungen.
Since 2015 Mechthild has also been teaching baroque violin and viola on the period performance course at the University of Music and Performing Arts in Frankfurt am Main. Further information about this course of study can be found at www.hfmdk-frankfurt.info.
Masterclasses
Mechthild Karkow is in demand as a tutor for baroque violin, chamber music, period performance and improvisation.
In recent years Mechthild Karkow has given masterclasses at the Sommerakademie Kloster Michaelstein, the Vielklangsommer Tübingen Festival, and as part of the Barockwoche 2014 at the Frankfurt University of Music and Performing Arts.
Diary 2017:
February 23rd – March 1st
Baroque Masterclass, Musikakademie Schloss Weikersheim
www.barockmeisterkurs.com
July 17th – 21st
German-Chinese Baroque Academy, International Baroque Festival Mainz
July 23rd – 29th
International Masterclasses Baroque in the closter Gaming, Austria
www.international-masterclasses-gaming.com
Preview 2018:
July 22nd – 28th
International Masterclasses Baroque in the closter Gaming, Austria
www.international-masterclasses-gaming.com
Research
For Mechthild Karkow, a significant aspect of period performance practice is individual research and analysis of sources.
She puts into practice various playing techniques and positions for the baroque violin and bow. Further areas of focus are the use of scordatura in the 17th century (with particular reference to Biber's Rosenkranz sonatas), the art of diminution and ornamentation in different styles, and period improvisation practice on the violin.
She has recently given lectures at study weeks and conferences at Leipzig, Lyon and Weimar conservatoires on such topics as the performance and improvisation of double cadenzas in 18th century trio sonatas, improvisation based on baroque schemata and partimenti, and 'Cadence improvisation as a link between music theory and performance practice'.
Feldenkrais
As if music were not enough, Mechthild has trained in the Feldenkrais Method, begun out of personal curiosity and intensified by her enthusiasm for discovering new things. A valuable experience for her own violin playing, it also enriches her teaching, both through an understanding of the functional relationship between physical movements, and the analysis of organic learning and neuroplasticity.