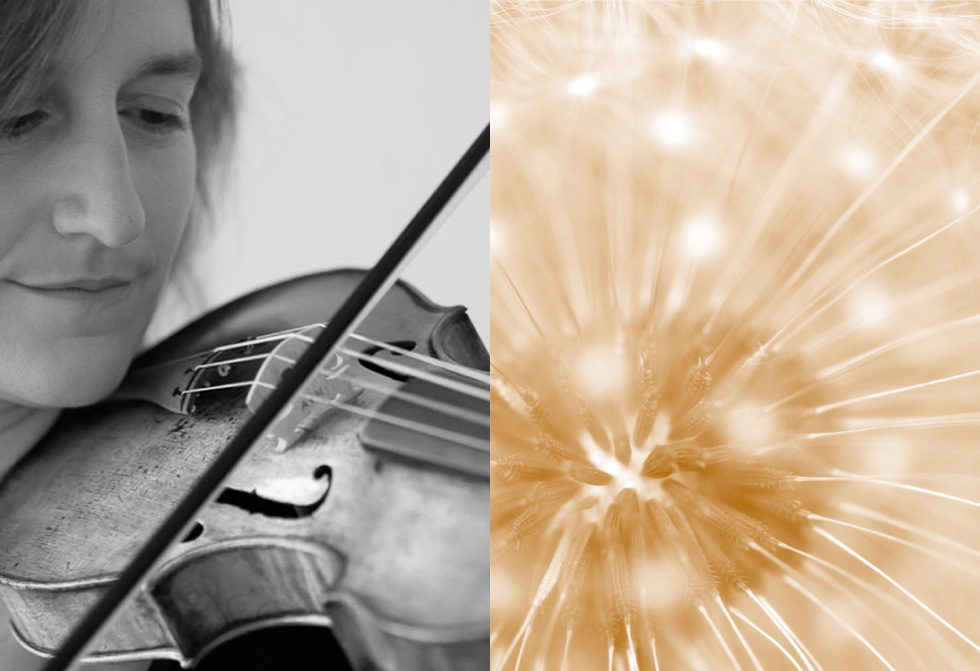 Mechthild Karkow
Professor of baroque violin since 2013 at the University of Music and Theatre in Leipzig, developed a busy concert career whilst still studying at the conservatoires of Lübeck, Zurich, Hannover, Frankfurt and Basle. Alongside her involvement with period performance, she is passionate about contemporary music and premiering new compositions for both modern and baroque violin.
Her musical training began with Nora Chastain at the Lübeck and Zurich/Winterthur conservatoires, and continued with Ulf Schneider in Hannover, where she gained her performance diploma with distinction in 2005. She received significant further inspiration from Antje Weithaas, Shmuel Ashkenasi, Walter Levin, Alexander Lonquich, Eckhard Heiligers, Wolfgang Jahn and the Carmina Quartet.
Mechthild Karkow has enjoyed numerous successes in the German "Jugend musiziert" competition, winning in 1998 both the first "Bundespreis" for solo violin and the prize for the best interpretation of contemporary music. Radio recordings followed for NDR Kultur, and in 2005 she was awarded a prize by the Deutscher Musikinstrumentenfonds (German Musical Instrument Fund).
As a soloist (in violin concertos by Mozart, Beethoven, Mendelssohn, Brahms, Prokofiev amongst others) and also as a chamber musician, Mechthild Karkow has performed with numerous orchestras and well-known artists across Europe and the USA. She has gathered orchestral experience in the European Union Youth Orchestra, Basle Chamber Orchestra and Philharmonia Zurich (Zurich Opera Orchestra).
Since 2002 Mechthild Karkow has dedicated herself to period performance, receiving tuition from John Holloway, Simon Standage and Lucy van Dael. In 2006 she made the decision to specialise in baroque violin, and went on to graduate from the Frankfurt University of Music and Performing Arts following study with Petra Müllejans. In addition, she attended the Schola Cantorum Basiliensis in Basle, where she studied baroque violin with Chiara Banchini and historical improvisation with Rudolf Lutz and Emmanuel Le Divellec, and was awarded a Master of Arts with distinction for both.
She holds a scholarship from the Yehudi Menuhin trust, "LiveMusicNow", was winner of the Premio Bonporti international baroque violin competition in Rovereto, Italy, in 2007, and won a special prize at the Leipzig International Bach Competition in 2010.
Mechthild Karkow performs internationally as a soloist, concertmaster, as a chamber musician in various ensembles, and plays at renowned festivals such as the Göttingen and Halle International Handel Festivals, the Schleswig-Holstein Music Festival, the Neue Forum für Alte Musik Zürich, the York Early Music Festival, the Istanbul Music Festival, and the Seviqc Brežice Festival. She records regularly for radio and CD, works together with such musicians as Christoph Coin, Andrea Marcon, Mark Minkowski, William Christie and Nikolaus Harnoncourt, and plays in baroque orchestras such as the European Union Baroque Orchestra, the Orchestra of the Age of Enlightenment, Ensemble 415, the European Brandenburg Ensemble, the Ensemble Baroque de Limoges, Les Passions de l'Âme, Barockorchester La Cetra, and the Freiburg Baroque Orchestra.
In addition to her professorship at the University of Music and Theatre in Leipzig, Mechthild Karkow has also been teaching baroque violin at the University of Music and Performing Arts in Frankfurt am Main since 2015.